Our 6 Hour, Private Manatee Madness, snorkeling with manatees experience is what to choose if you want the boat to yourselves, twice the time on the water, and a great day of fun and education! Includes: Wetsuit, Snorkel Gear, Towels, Sunscreen, Snacks, Drinks, and Lunch!
Also receive 10% off store merchandise when you book a private tour.
$139.75 pp for up to 4 passengers $105.00 pp for 5th and/or6th passenger.
The private manatee tour includes: Wetsuits, snorkeling gear, drinks, snacks, towels, hot or cold drinks, sunscreen and lunch for all. Lunch provided at a local restaurant - Marguerita Grill.
Tours conducted all year. We are the winter home to the Florida Manatee, where we see manatees all year.
There is no age restriction, minors must be accompanied by an adult, flotation (pool noodles) included, rain check guarantee.
To say the least, there are a lot of places you can snorkel with manatees and experience the wonders of nature. And narrowing down the perfect place might seem like a challenge, with Homosassa Manatee Snorkeling Center LLC, it won't be. We don't just offer you prepackaged tours with itineraries filled with stuff you don't want to do. Instead, you get a private tour, where you choose what you want to do, and when. Our private manatee tour gives you the option to stay with the manatees as long as you want, lunch is when you are hungry, you may decide to swim with the manatees after lunch, or ride down river in search of dolphins.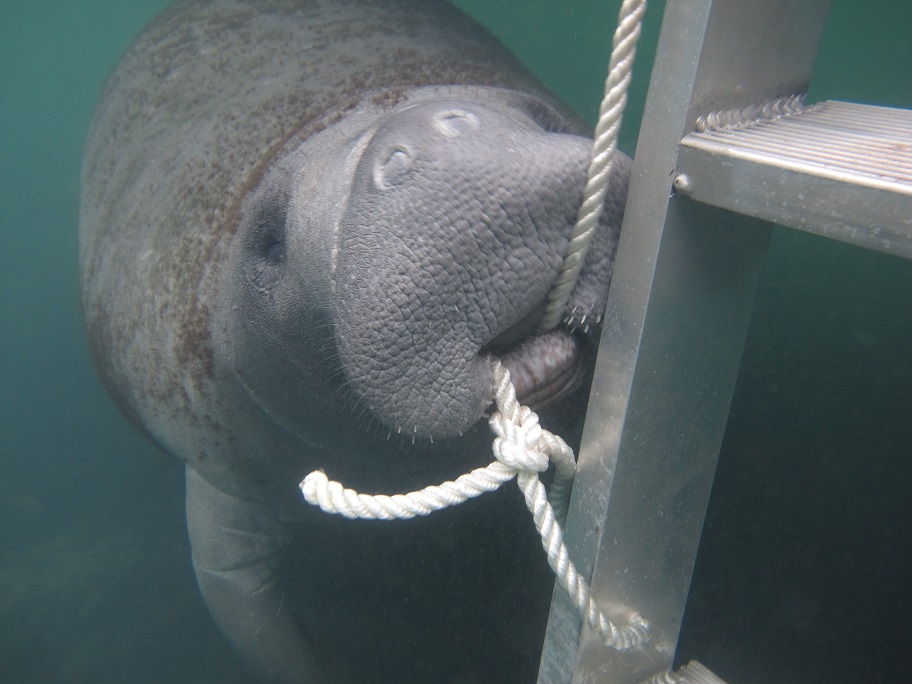 Our 3 Hour Magnificent Manatee Mini Private, snorkeling with manatees adventure is what you want to choose, if you just want the boat for you and your family, but do not want to be out for 6 hours. We still take samll groups of up to 6 people, and includes wetsuits, snorkeling gear, and either hot drinks or ice water.
Also receive 10% off store merchandise when you book a private tour.
$390.00 from 1 to 6 people.
Two Private Tours to Choose From